2TB A-Data HD710MP Durable USB3.1 Portable Hard Drive, Camo Edition
Availability


2 Available
Warranty
3 Year RTB Warranty
TasTech Product ID
476011
Part/Model Number
· AHD710MP-2TU31-CCF
· A-Data's Website

Other Links
· This Category
· All A-Data Products
Unit Shipping
· Pickup: Free
· Auckland: $4.00
· Wellington: $4.00
· Christchurch: $3.00
· South Island: $4.00
· North Island: $4.00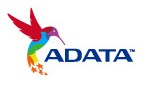 The HD710M Pro external hard drive is the ultimate choice for external storage! It boasts outstanding storage capacity, protection against dust and moisture that surpasses IP68 standards, and military-grade shock-resistance capabilities. With its triple-layered anti-shock design, users can rest easy knowing that their data is safe in the most durable of hands.

Military - Grade Anti - Shock Technology
The HD710M Pro boasts three layers of anti-shock technology, which means it offers military-grade durability for your data. The device can even withstand drops from up to 1.5m in height. Settle for nothing but the best!

Protect Your Data with Shock Sensor Technology
Because the HD710M Pro is equipped with shock sensors, when large shocks or vibrations are detected during data transfer, a red LED will light up to warn the user and the device's internal protection mechanisms will be activated to safeguard the user's data.


Specifications:

· Capacity 1TB / 2TB
· Color Camouflage
· Dimensions ( L x W x H ) 133.5 x 98.5 x 21.5mm / 5.2 x 3.9 x 0.85inch
· Weight 270g / 9.5oz
· Interface USB 3.1 ( backward compatible with USB 2.0 )
· Texture Plastic / Anti-shock Silicone
· Operating Temperature 5 - 50°C / 41 - 121°F
· Operating Voltage DC 5V, 900mA
· Accessories USB 3.1 cable , Quick Start Guide
· Warranty 3 years

Note
1. HD710M Pro dust and water proof ratings apply only when the USB port cover is firmly closed.
2. Compatibility with specific host devices may vary and could be affected by system environment.