16GB A-Data AX4U413338G19J-DR80 DDR4-4133 Dual Memory Kit, Liquid Cooled, Red, RGB
(2x 8GB Memory Modules), CL19-23-23, PC4-33000
Availability


2 Available
Warranty
Limited Lifetime RTB Warranty
TasTech Product ID
496981
Part/Model Number
· AX4U413338G19J-DR80

Other Links
· This Category
· All A-Data Products
Unit Shipping
· Pickup: Free
· Auckland: $4.00
· Wellington: $4.00
· Christchurch: $3.00
· South Island: $4.00
· North Island: $4.00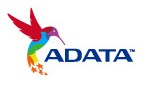 SPECTRIX D80

· Liquid cool
· Hermetically sealed
· Hybrid cooling
· Programmable RGB lighting
· Overclocking unleashed

Meet the world's first DDR4 RGB RAM memory with a hybrid liquid-air cooling system, the SPECTRIX D80. It utilizes a combination of a liquid heatsink that's hermetically sealed with non-conductive fluid and an aluminum heatsink to deliver effective thermal cooling. What's more, the liquid heatsink is illuminated with RGB lighting to give your rig a distinctive flair.