32GB A-Data UC370 USB3.2 (Gen 1) Type-A + Type-C Storage Drive
Availability


5+ Available
Warranty
5 Year Warranty
TasTech Product ID
497428
Part/Model Number
· AUC370-32G-RGD

Other Links
· This Category
· All A-Data Products
Unit Shipping
· Pickup: Free
· Auckland: $4.00
· Wellington: $4.00
· Christchurch: $3.00
· South Island: $4.00
· North Island: $4.00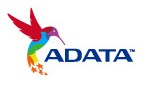 The UC370 USB OTG Flash Drive integrates USB-A (USB 3.2) and USB-C connectors in an ultra-small housing, delivering higher efficiency and convenience for data transfer across numerous devices such as USB-C-supported smartphones, tablets, and PCs. It's resistant to water, dust, and shocks, and includes a neat strap mount for excellent portability.


· Capacity 16GB / 32GB / 64GB
· Housing Metal
· Dimensions 30.0 x 13.2 x 8.6mm
· Weight 3.7g
· Interface USB-A 3.2 Gen1 (backward compatible with USB 2.0) and USB-C
· System requirements Windows XP, Vista, 7, 8, 8.1, 10, Mac OS 10.6, Android 4.1 and Linux Kernel 2.6 or higher, with no device driver needed
· Warranty Starting from January 1, 2019, the warranty period for the UC370 is changed to 5 years; For UC370s purchased before (inclusive) December 31, 2018, the warranty period remains unchanged.


Note
1. Performance may vary by hardware configuration and software application.
2. Please note that USB 3.0, USB 3.1 Gen1, and USB 3.2 Gen1 are in fact the same specification and feature the same exact performance capabilities. The USB Implementers Forum (USB-IF) recently rebranded USB 3.1 Gen1 to USB 3.2 Gen1. For more information about the change, please visit the USB-IF website at www.usb.org.

* Some of the listed capacity on a Flash storage device is used for formatting and other functions and is not available for data storage. Actual available capacity smaller than that listed on products.