A-Data PV120 5100mAh Power Bank, White
Availability


5+ Available
Warranty
1 Year RTB Warranty
TasTech Product ID
496285
Part/Model Number
· APV120-5100M-5V-CWH

Other Links
· This Category
· All A-Data Products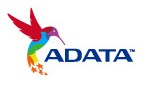 The ADATA PV120 Power Bank transforms the mundane task of charging into a kind of fashion statement. By featuring a leather-like texture and smooth metallic striping, it conveys a sense of luxury marked by impressively high quality! Thanks to its slim streamlined design, PV120 is not only beautiful, also easy to carry. With a 5100mAh capacity and simultaneous charge/discharge function, PV120 is a great companion for your mobile life, and makes charging simpler and faster.


Specifications:

· Capacity 5100mAh
· Battery Li-Polymer rechargeable battery
· Dimensions (L x W x H) 106 x 70 x 14.5mm(4.2 x 2.8 x 0.57 in)
· Weight 120g (4.2oz)
· Accessory Micro USB Cable; User Manual
· Warranty 1 Year
· Colors Black / White / Blue
· Input DC 5V / 2A (microUSB)
· Output DC 5V / 1A (Type-A USB) , DC 5V / 2.1A (Type-A USB)


Notes
1. ADATA Power Banks utilize rechargeable lithium (Li-polymer) batteries, and the value of rated capacities are affected by various factors including but not limited to ambient temperature, testing conditions and methods. The rated capacities of ADATA Power Banks are all tested and approved by third party test labs under specified conditions. (The available capacity of rechargeable batteries decreases gradually with time according to battery characteristics.)
2. Output current will vary depending on the input charge properties of the device being charged.