512GB A-Data SE800 USB3.2 Type-C (Gen 2) External SSD, Black
Availability


5+ Available
Warranty
3 Year RTB Warranty
TasTech Product ID
497426
Part/Model Number
· ASE800-512GU32G2-CBK

Other Links
· This Category
· All A-Data Products
Unit Shipping
· Pickup: Free
· Auckland: $4.00
· Wellington: $4.00
· Christchurch: $3.00
· South Island: $4.00
· North Island: $4.00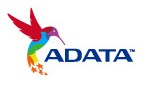 The SE800 external solid state drives is designed for ultimate mobility with its compact and lightweight form factor. What's more, it also looks great too, with its exquisite hairline-brushed surface. But more importantly are its performance and durability features, namely waterproofing, dust-proofing, and shock resistance, as well as blazing read/write speeds of up to 1000MB/s.


· Color Blue / Black
· Capacity 512GB / 1TB
· Dimensions (L x W x H) 72.7 x 44 x 12.2 mm / 2.8 x 1.7 x 0.4 inch
· Weight 40g / 1.4oz
· Interface USB 3.2 Gen2 Type-C
· Operating system requirements Windows 8 / 8.1 / 10, Mac OS X 10.6 or later, Linux Kernel 2.6 or later, Android 5.0 or later
· Op. Temperature 0°C (32°F) to 35°C (95°F)
· Op. Voltage DC 5V, 900mA
· Accessories USB 3.2 Type-C to C cable, USB 3.2 Type-C to A cable, Quick Start Guide
· Warranty 3-year limited warranty


Note
1. SE800 dust and water proof ratings apply only when the USB port cover is firmly closed.
2. Product includes USB-C to USB-C cable and USB-C to USB-A Cable. Connection to microUSB requires separate cable, not included.
3. Please note that USB 3.1 Gen2, and USB 3.2 Gen2 are in fact the same specification and feature the same exact performance capabilities. The USB Implementers Forum (USB-IF) recently rebranded USB 3.1 Gen2 to USB 3.2 Gen2. For more information about the change, please visit the USB-IF website at www.usb.org.