128GB A-Data Premier Pro A2 V30 Micro SDHC with Adapter, UHS-I U3 Class 10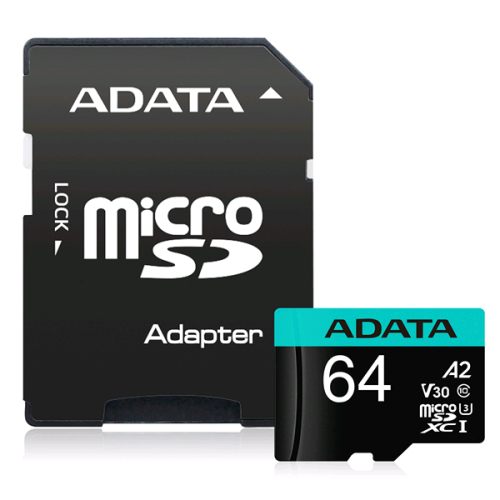 Availability


5+ Available
Warranty
Limited Lifetime RTB Warranty
TasTech Product ID
496330
Part/Model Number
· AUSDX128GUI3V30SA2-R

Other Links
· This Category
· All A-Data Products
Unit Shipping
· Pickup: Free
· Auckland: $4.00
· Wellington: $4.00
· Christchurch: $3.00
· South Island: $4.00
· North Island: $4.00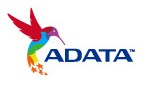 Premier Pro microSDXC/SDHC UHS-I memory cards are designed for dash recorders and motion cameras, perfect for repeated write/overwrite tasks such as daily in-car recording. They also meet the A2 standard for quicker and smoother execution of APPs. Being V30 (Video Speed Class) qualified, they can record at a minimum speed of 30MB per second. To ensure consistent high quality, Premier Pro microSDXC/SDHC UHS-I memory cards are waterproof, shockproof, X-ray proof, and extreme temperature resistant, accompanying you on journeys even in harsh environments.

Premier Pro microSDXC/SDHC UHS-I memory cards support automatic error correcting code (ECC). They also pass rigorous waterproof, shockproof, X-ray proof, anti-static, and extreme temperature testing for rugged durability and reliable protection.

· Waterproof : meet IPX7 standards (1 meter water immersion for up to 30 minutes)
· Shockproof : survive extreme vibration, drops, bending, and twisting
· X-ray proof : meet ISO7816-1 standards for safe passage through airport security
· Magnet proof : comply with EMC IEC61000-4-2 standards
· Temperature resistant : endure extreme temperatures from -25°C to 85°C


Specifications:

Capacity 16GB / 32GB / 64GB / 128GB / 256GB / 512GB
Standard SD 6.0
Dimensions (L x W x H) 15 x 11 x 1mm
Weight 0.25g
Working Voltage 2.7V - 3.6V
R/W Performance up to 100MB/80MB per sec*
Speed Class UHS Speed : Class 3
Speed Class : Class 10
Video Speed Class : V30
Application Performance Class : A2
Compatibility Smartphone / Tablet / Dash Recorder / Motion Camera
Operating Temperature -25°C - 85°C
Certifications FCC , CE , VCCI , CTICK , EAC
Warranty Lifetime

Note Please make sure your device supports the SD 6.0 specification or later to achieve the best A2 level performance.


* Read / write speed based on ADATA internal testing; performance may be lower depending on host device.